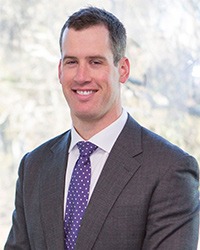 Dr Michael GROSS
F.R.A.C.S., F.A.Orth.A.
Dr Michael Gross specialises in orthopaedic surgery with a particular interest in hip and knee replacement surgery (primary and revision) and arthroscopic knee surgery. Michael's focus is on helping restore patients' former levels of function and mobility so they can return to previously enjoyed activities. Michael himself is passionate about cycling and travel and loves to hear about the grand adventures his patients undertake with their new hips and knees.
Michael attended the University of New South Wales where he graduated with First Class Honours in Medicine. He started working as a doctor in 2000 and subsequently trained under the Australian Orthopaedic Association to complete his specialist Orthopaedic Surgery training in 2010. He spent the next two years performing fellowships to further advance his specialty training in primary and revision hip and knee replacement surgery (Canberra Orthopaedic Group and Zimmer Arthritis Australia Arthroplasty Fellowships) and trauma (Synthes Trauma Fellowship). He is a member of the Australian Orthopaedic Association, the Australian Society of Orthopaedic Surgeons and the Royal Australian College of Surgeons.
Michael has multiple public and private hospital appointments in Canberra. These include appointments at The Canberra Hospital, Calvary John James Hospital and Calvary Hospital Bruce. Michael teaches and examines undergraduate medical students, residents and registrars. He has performed charity work with organisations including Orthopaedic Outreach and the John James Foundation, most recently in Katherine, Northern Territory in 2012.
Michael aims to provide high quality, evidence-based care to all of his patients irrespective of their financial status. He is committed to ongoing professional development to enhance his skills as an orthopaedic surgeon.